Take time. For yourself. Your loved ones. Us.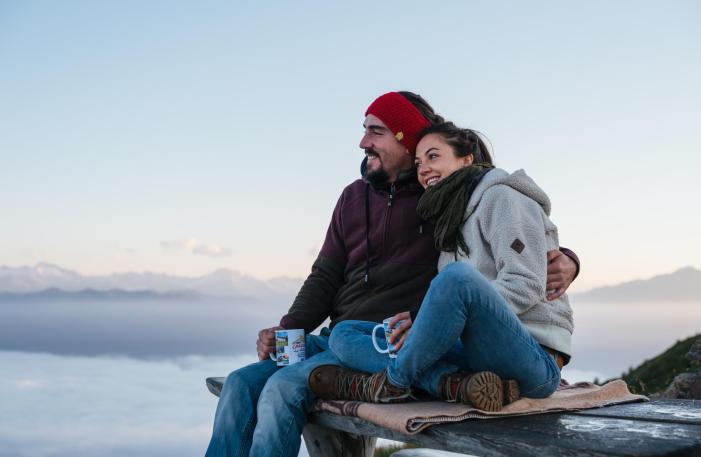 You will never forget this chalet holiday in South Tyrol
Take time for this chalet holiday in South Tyrol. It blesses you with extraordinary and unforgettable moments. Watch the snowflakes. Count the stars. Walk barefoot in the forest. Walk on dew. Dance in the rain. Laugh, live, love. Smell the snow. Watch the clouds. Listen to the wind. Explore with the rangers the world of herbs and colourful flowers in the natural park Fanes-Sennes-Prags. Follow animal tracks in the woods. Simply do nothing. Relax, chill, let go and risk the adventure full of experiences. Be spontaneous. Follow your heart.
Our chalets are situated directly at the piste on Plan de Corones, South Tyrol top skiing mountain, and on summer hiking paths 1 and B near the nature park.
Here you can enjoy the ultimate twists and turns on skis and a fantastic holiday in nature. Take that time!