Now it's time for slow time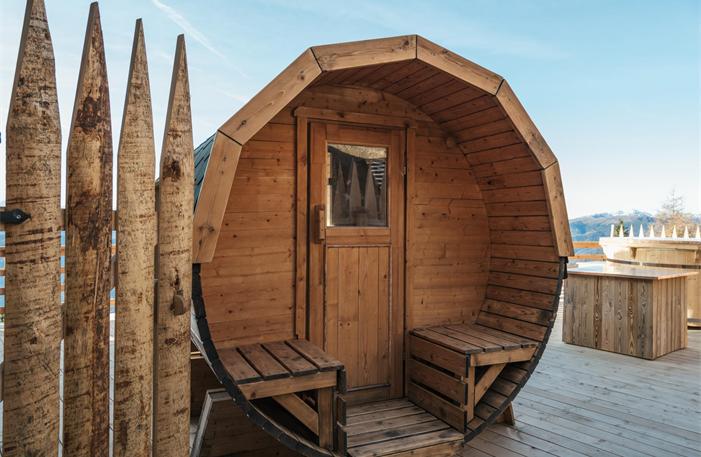 Graziani nature wellness chalet in South Tyrol: Letting go at 2080m
You made your
way up to 2080m to relax and come down
in our Graziani nature wellness chalet in South Tyrol. We are the ideal place for this because we are all about slow time. In our cosy refuge you enjoy peace, quiet and solitude,
calming views of the Dolomites
. In
the lodge
, you benefit from a Finnish sauna and Jacuzzi (both charged extra). In
the chalets
you
enjoy a small cosy panoramic
outdoor
sauna and a wooden tub
with hot water.
Chilling and relaxing
are also the order of the day in the nature around our wellness chalet in South Tyrol. In the clearing you can practice yoga, qi gong and similar in peace and quiet, meditate or let absorb the tranquillity.
Treading dew in the meadow is the most natural, simple and
cheapest wellness
application in the world. A rich
wellness offer
is also found in the forest: walking on fir needles, fir cones and moss is a foot reflex zone massage in nature. Listening to the wind and breathing the clean air opens up the spirit, calms your thoughts and helps you to let go, and let it all in.
Embrace the trees and feel their vibrations - this changes your own energy.