Takes your breath away.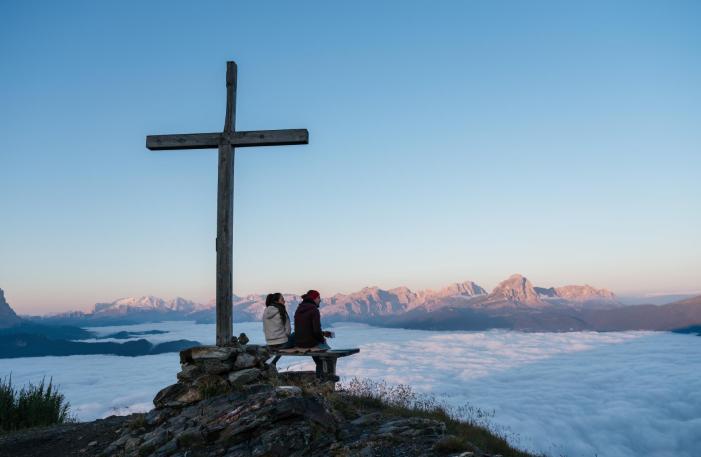 Ringside seat on Plan de Corones with views of the Dolomites
Our Graziani is a ringside seat on Plan de Corones
with a view
. South facing, only 300m from the summit and directly at ski piste 12 and summer hiking trails 1 and B, a stunning
Dolomites panorama
opens up at 2080m. It is truly:
Gigantic. Spectacular. Unforgettable. Breathtaking.
Tofana, Cima Dodici, Marmolada, Boè, Putia, Peres, Odle, Sass Rigais, Puez and other peaks smile at you.
Do you fancy esperiënza, experiences that get under your skin? Then we recommend you the
sunsets on our sun-drenched terrace
. There's also something else to
give you goosebumps
: When everyone else in the valley is still sound asleep or on the way to the cable car, you can already enjoy the magnificent pistes. That is the advantage of
accommodation directly at the piste
.